About La Pangée

version française

We are a team of enthusiasts unanimous in our passion for great wine and respect for our environment. Some of us are winemakers, some are distillers, some are sommeliers, some are salesmen and some of us are simply lovers of bottles of beautifully and carefully crafted wine. At our essence, we are lovers of wine. And a wine that is as natural as possible. We are the Pangists. The Pangists search for quality wine at its source. In the vineyards, in the qvevris, in the barrels, on the slopes of Etna, in the hills of Australia, under the Roussillon sun or shrouded amidst the Austrian mist.
We founded La Pangée in 2015. We felt it was necessary to positively differentiate these winemakers, our friends, who believe in the same philosophy of work with a deep respect for the environment, biodiversity and integrity. We continue to pursue our mission today because we know that behind each and every bottle are the individuals who have made it possible through their passion and investment. And we wish to honour this ethical commitment to natural wines.
Our ethos is to support local producers and their products. We are deeply committed to an exchange of knowledge which not only improves our expertise and understanding but is also a source of inspiration for us all. We are a positive force of solidarity and actions which help support our unique planet. For these reasons, we feel it is important to uphold and communicate the products and production methods of the artisans and farmers in every corner of the globe.


La Pangée - A few of our crucial dates
2006 - La Pangée, in association with the Cazottes distillery, launches its first major project! The first winemaker to collaborate with us is Elisa Sesti from Tuscany. She joins us with her sublime Brunello wines and we still enjoy working together today. She will be accompanied by a number of other estates as time goes by.
2015 – We create the formal structure of "La Pangée" to aid with greater clarity and efficiency.
2018 – Within a matter of just 3 years we have gathered a portfolio of 27 winemakers from all over the world! In the same year, we start the project of creating our website. Our goal? To spread the word about natural wines and to make them readily available across all of France.
2020 - La Pangée has over 4,000 professional customers in France, including Michelin-starred restaurants, wine shops, quality natural wine bars and beautiful local bistros that support local farms. La-pangee.com reaches a record 1,000 new customers in its online shop.
2022 – We have 35 natural and living wine producers representing the French market.
We have 16 agents in mainland France. And enjoy 19,000 visits to our website
Our new ideas are numerous and free-flowing!
La Pangée importation/distribution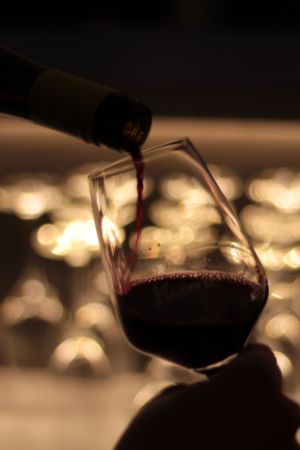 We are currently working in all French metropolitan territories, either directly or in association with our local agents.
Our website is a complementary and evolving part of our business, offering our catalogue and non-catalogue products to private clients.
From our website, you can also access the 'PRO' area. An area dedicated to professional customers. Here you will find the prices (updated online) and the technical sheets for all of the wines of the winemakers with whom we collaborate.
We are delighted to represent the following winemakers on the French market:
South Africa
Testalonga (Swartland)

Australia
Commune Of Buttons (Adelaïde Hills)
Lucy Margaux (Adelaïde Hills)
Tom Shobbrook (Barossa Valley)
Boracchio (Adelaïde Hills)

Austria
Meinklang (Burgenland)

Chili
Villalobos (Calchagua Valley)

Croatia
Skabe (Istrie - Pula-Pola)

Spain
Albizu (Rioja – Alavesa)
Alfredo Maestro (Castilla y Leon - Ribera del Duero)
Uva de Vida ( Castiglia-La Mancha - Toledo)

New Zealand
Sato Wines (Central Otago)

Slovenia
Burja (Vipava)

France
Colvert (Provence)
France Gonzalvez (Beaujolais- Saint-Julien)
Lapierre (Beaujolais - Morgon)
Majas (Roussillon - Pyrénées-Orientales)
Distillerie et Domaine Cazottes (Southwest - Tarn)

Italy
Barbacàn (Lombardy - Valtellina)
Cantine Rallo (Sicily– Marsala)
Casa Coste Piane (Veneto – Prosecco)
L'Antica Quercia (Veneto - Prosecco)
Pianogrillo (Sicily - Vittoria)
Rocco di Carpeneto (Piemonte - Alessandria)
Sesti (Toscany - Montalcino)
Trinchero (Piemonte - Asti)
Valli Unite (Piemonte - Alessandria)
Vino Di Anna (Sicily - Etna)
Vodopivec (Friuli-Carso)

Maninalti - Itinerant
Where are we situated?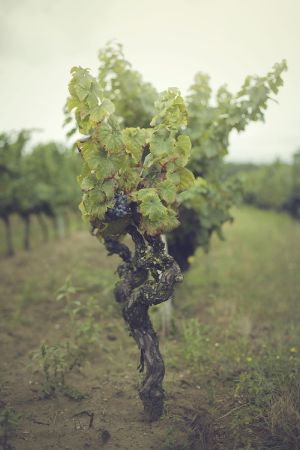 We are located in the southwest of France in Villeneuve sur Vère. Situated between Albi and Gaillac and about 60 km from Toulouse.
We occupy the same building as the "Distillerie et Domaine Cazottes". This comes as no coincidence ;).
Here we benefit from our own air-conditioned warehouse which allows us to keep the wines in the best conditions possible. And to age them, if necessary. All orders are processed and shipped from our warehouse.
Our team is always readily available to help and advise you. We also welcome you to visit us in our shop. You can simply collect your online order, or pick up a few bottles if you are passing by. We only ask that you call us before coming, in order to arrange a convenient time for everyone.

Our commercial team:
Secretary, Invoicing - Camille
Secretary, Sales assistant - Claire
Sommelier, Sales - Sindie
Logistic - Sabrina, Anne
Accountancy, Customs - Audrey
Web developer - Vincent
Buyer, Communication - Joanna
CEO : Laurent Cazottes